Where to Buy a Domain Name and Hosting (what I use and why!)
For everyone that wants to start a website, he needs to buy a domain name and hosting. The problem is that there are many hosting providers around and it is hard to make a decision.
I will share with you my personal opinion based on what I use and based on reviews from people around the web and social media.
So, where to buy a domain name and hosting? In my personal opinion, Hostinger is one of the best places to buy a domain name and hosting as a beginner or even more advanced website owner. Check their hosting plans at that link: hostinger.com/web-hosting
So is Hostinger good enough for hosting? In my opinion, it is good enough for all of these 3 use cases: Blogging, WordPress, or eCommerce. Here's why:
Good price but quality hosting
A free domain name for some of the hosting plans
Site's uptime percentage much higher than the industry's standards
Easy and simple interface
for beginners
Very helpful live chat support being around 24/7
Site speed much better than the industry's average
30 days refund policy if you are not happy with their hosting plans
*Disclaimer: I take a commission if you make a purchase using the links from the post.
Before I continue describing the advantages and the disadvantages of Hostinger, you probably wonder about pricing and if there is feedback for their services. I will present some screenshots here with their plans and the feedback from various social media users:
Screenshots from happy customers: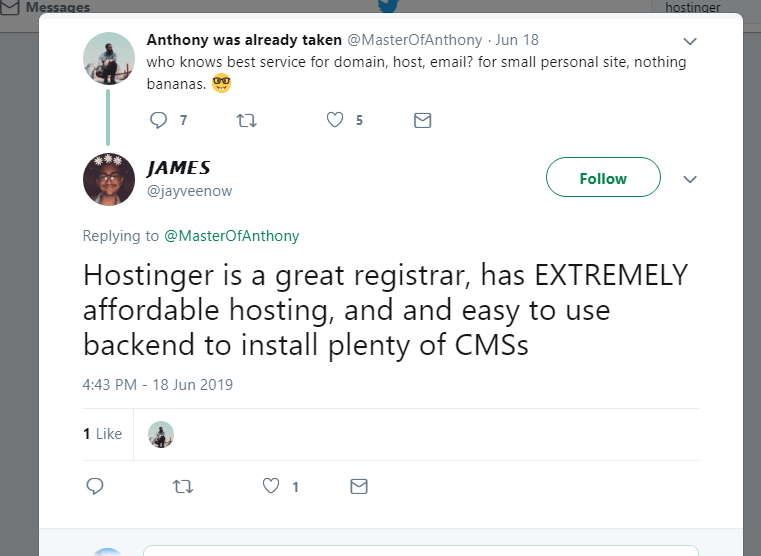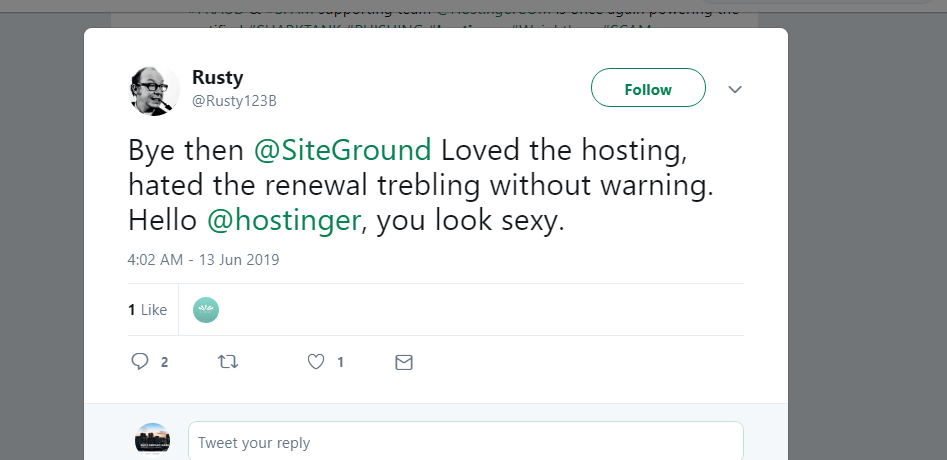 Hostinger Review Based on My Experience
With my previous hosting provider, I didn't have major issues but the general feedback was that it isn't the best option for a growing site. I decided to look around for another hosting provider that can handle more traffic but at the same time at an acceptable price.
After reading various comments and reviews I decided to try Hostinger. What made a good impression to me was that even for a negative comment or any kind of problem that someone posted on any social media platform or even in popular blogs' comments they apologized and offered a solution!
That kind of proactivity made me think that they really care to keep a customer satisfied. Before I started the transfer process of my site to them I send them an email to clarify some of my doubts.
Here is a part of my email:
And here what support responded to me:
They don't have live chat for non-customers yet but the response was super fast. Only 15 minutes to receive answers to all of my questions! If you are unsure if they are the right web hosting provider for you ask for any clarification to that email support@hostinger.com.
Τhe customer support staff seems to know how to guide you even with the more specific questions. Don't be shy to ask for anything even if it looks like a beginner's question. My usual waiting time for a response from live chat starts from 15 minutes until 55. After their response, you can have really long conversations until your problem is sorted out.
Comparing all the hosting plans I reached the conclusion that the business hosting was the right choice for me.
You can go with the cheapest plan if you want since you can always upgrade later but with a little more money, you can have many more additional features.
With premium and business shared hosting (check the previous link ) you get a free domain for 1 year which costs 8.99$ (.com domain) otherwise.
You can also host unlimited sites with those 2 plans and create unlimited email accounts. You may not plan to create a second site soon but for sure there will be a need to create multiple emails for different situations help@, support@, hr@, and others.
Another option that is very crucial is the weekly backups for premium shared hosting and daily for the business one! There are a lot of things that can go wrong and lose all your data even by mistake.
There are cases that website owners messed up with their website design or by mistake deleted their posts or pages and lost months of work.
A good backup policy can save your work and also gives you the opportunity to make experiments with your website structure without risking losing valuable content.
Another great benefit is the free SSL for a lifetime. At the current time, all hosting plans support this feature but usually, it is included only in business shared hosting. If the current offer stops you need to spend $11.95 but this is paid once for lifetime and for one site.
For those that don't know, SSL guarantees that all the data user inputs in the site (like payment details, password) can't be stolen when they transferred from the user's browser to web site's location (server). Sites that have SSL begin with "https://" and before that you can see a padlock logo.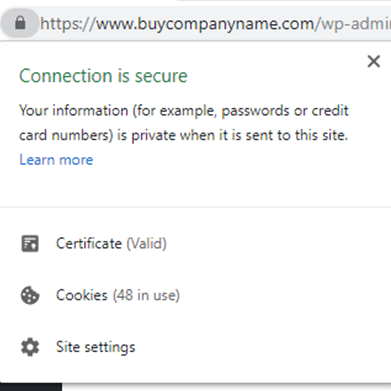 Don't skip this part in any hosting provider you choose. SSL is a very important factor both for security and for better ranking in google or other search engines.
Since we talk about Google search engine factors, I was pleasantly surprised here with the server's speed. Your hosting plays a big role in having a fast site. I tested my server with hostinger and I will share the results in a while. The results that you will see are not for the site's overall speed but how fast a server sends the first byte of information back to the internet user.
Things like your site's theme, plugins and general design (how many videos and images you have) affect the overall site's speed too. So a good hosting company alone is not guaranteed for a very fast site but without a good hosting provider, you can't have a very fast site for sure.
Here are the server speed results based on the location of the internet user that visits my site: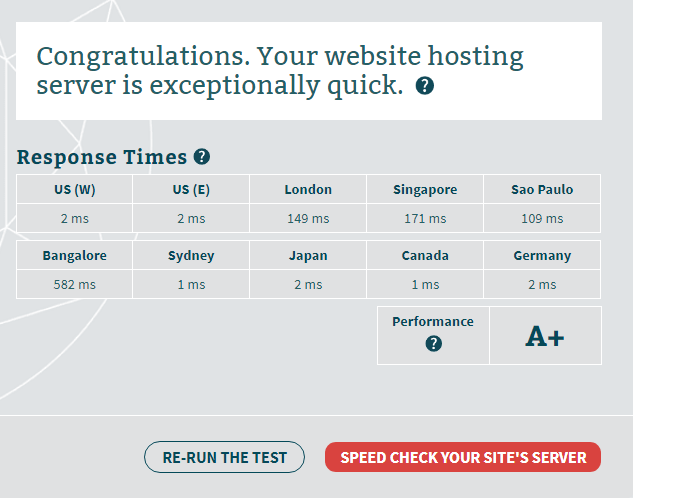 Easy and simple interface
Hostinger with their interface they have a great advantage compared with their competitors. If you are a beginner, it is by far the easiest interface to use. Everything is gathered on one page and easily structured so you can locate every setting quickly by its title.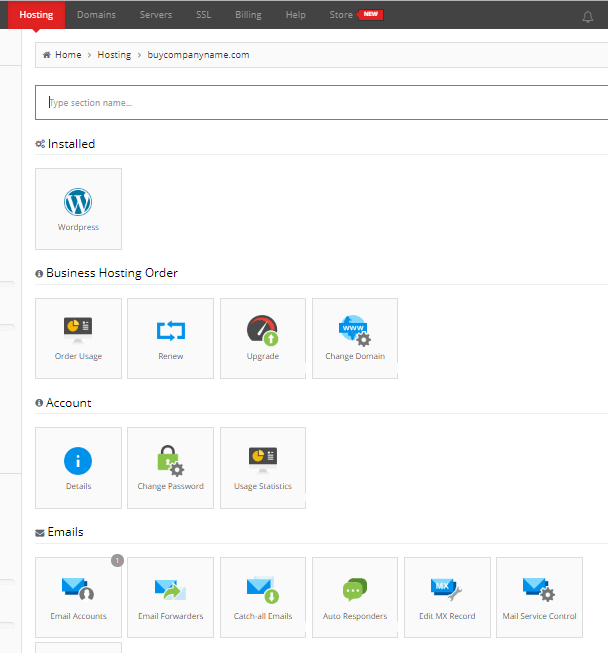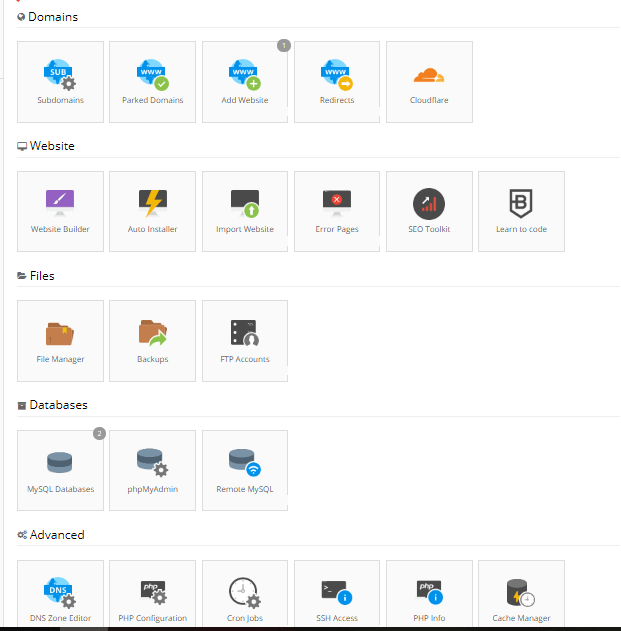 If for any reason you are unhappy with their services you can request a 30 days refund for the amount you paid for any of their hosting plans *small exceptions there are for some less expensive add-ons.
For these products refund policy is not valid :
Redemption Fees
Domain Name Renewals
Privacy Protection
SEO Toolkit
G Suite
Buying process
Let's take a look step by step what is the exact process of buying a domain name and hosting with Hostinger.
You will see 3 plans under the shared web hosting category if you follow this Hostinger hosting (affiliate link). I have described some of their features already but here is a quick recap for each plan.
Single Shared Hosting
1 Website
Disk Space 10GB / total amount of files that you can save in Hostinger's server
Bandwidth / The amount of data that can be transferred from and to your site/server during one month
1 MySQL Database / A specific database that handles how the website-related data is stored and retrieved when needed.
1 Email account
Easy website builder
99.9% Uptime Guarantee / Meaning what percentage of time your site will work without a problem
24/7/365 Support
Premium
2x times more powerful server (in terms of CPU and RAM) – just remember that a server is a kind of a computer.
Unlimited Websites
20GB Disk Space
Unlimited Bandwidth
Unlimited MySQL Databases
Free Domain Registration / you don't pay anything for 1 year
Weekly Backups of your site or sites.
Unlimited email accounts
Easy website builder
99.9% Uptime Guarantee
24/7/365 Support
Business ( i suggest this hosting plan)
4x times more powerful server (in terms of CPU and RAM)
Unlimited Websites
30GB Disk Space
Unlimited Bandwidth
Unlimited MySQL Databases
Free Domain Registration / you don't pay anything for 1 year
Daily Backups of your site or sites.
Unlimited email accounts
Easy website builder
99.9% Uptime Guarantee
24/7/365 Support
Free Cloudflare protection and site speed up / This is a popular service that speeds up your site by delivering copies of your website based on visitor's location.
The next step is to add the hosting plan you want in your cart.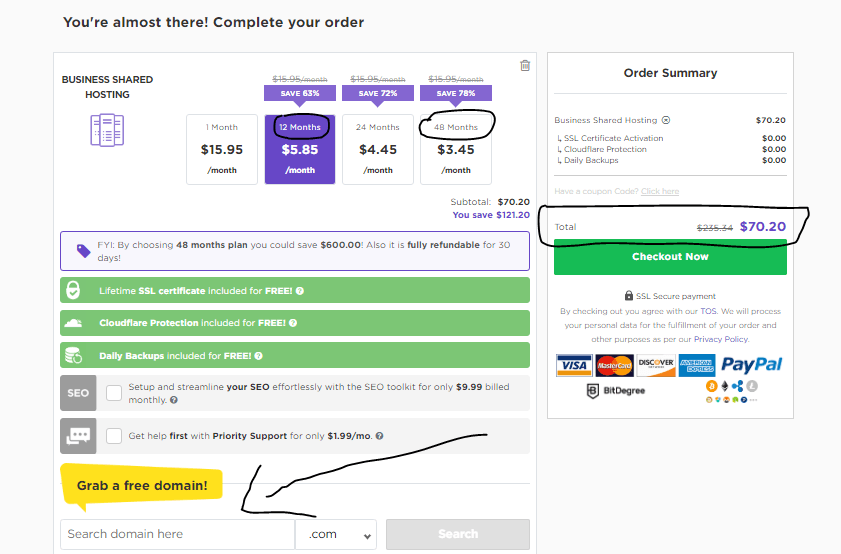 I have marked on the screenshot the most important parts you should check. You need to choose 1 of these 4 paying terms: per month / 12 months / 24 months / 48 months. The longer the term the bigger would be the discount but you need to also check the total amount.
Since as you increase the months the billing amount would be bigger and when you checkout you will pay that money instantly. It is wise to find a balance between paying terms and the total amount. For example, paying by the month it is not wise because you get no discount.
As you see from the screenshot you have many payment options. Some of them are the most popular credit cards (Mastercard, Visa, American Express etc), PayPal and even cryptocurrencies like bitcoin.
Consider what suits you more from the other 3 terms. In any case, you can always ask for a refund within 30 days.
If you are based in Europe you will pay additional money for VAT based on your location (the usual vat is around 20-25%).
On the bottom of the checkout screen, you can claim your free domain (if you have chosen the premium or business plan).
Change the extension from .online to .com ( or whatever option you like) and search for available domain. The $5 additional money for privacy reasons is up to you if you decide to choose it. If you don't buy privacy some of your details like name, email and address would be available in the whois database.
Keep in mind that your plan will be renewed based on your initial term (monthly, yearly, bi-annually or per 4 years). It is good that by default auto-renew is off but please set a reminder for you when your plan is close to expiring. You can always set auto-renew on after you log in to your interface in the "billing" section so no worries.
I didn't purchase priority support or the SEO toolkit so I can't tell you something especially for the second but I believe priority support should be a good add-on. I want to mention something here, all the add-ons can be purchased even after you finish your checkout from your panel and under the store section.
Let's checkout now, the next step is to sign up. Full Name, email, and password are all you need and you are set to go!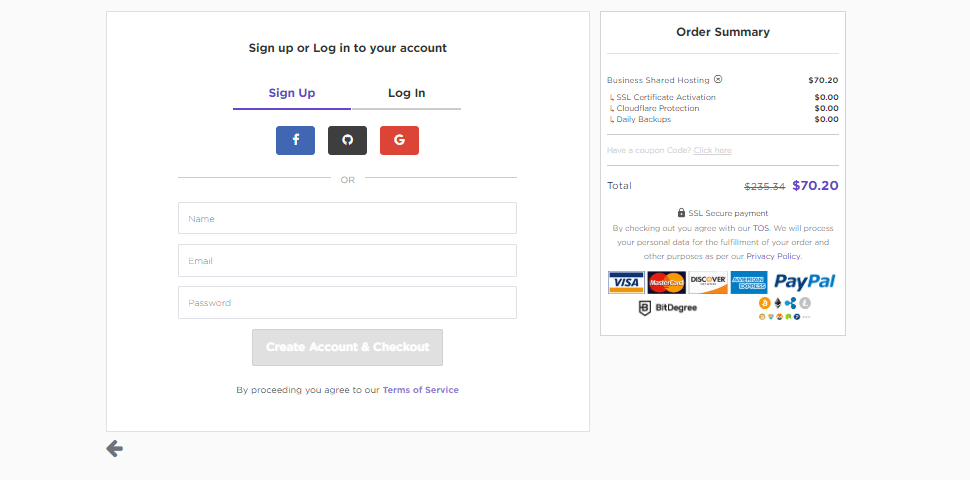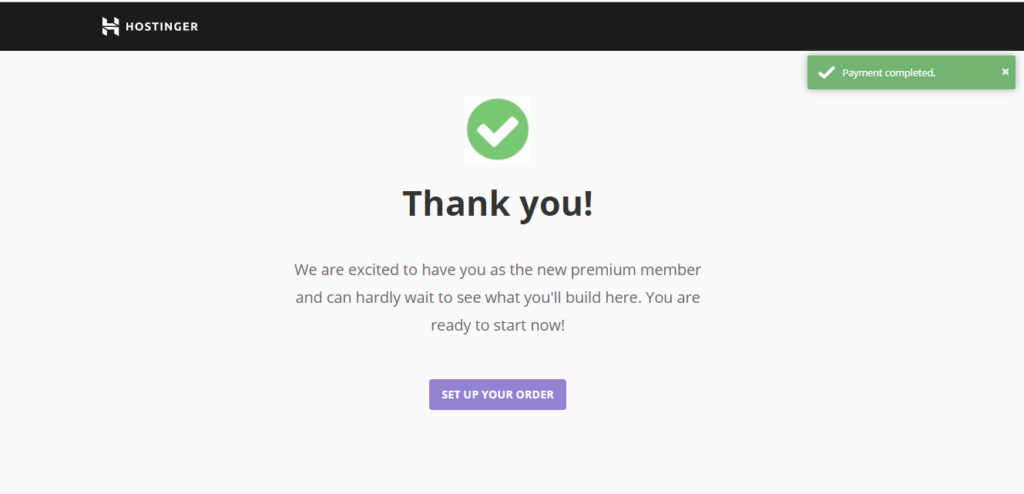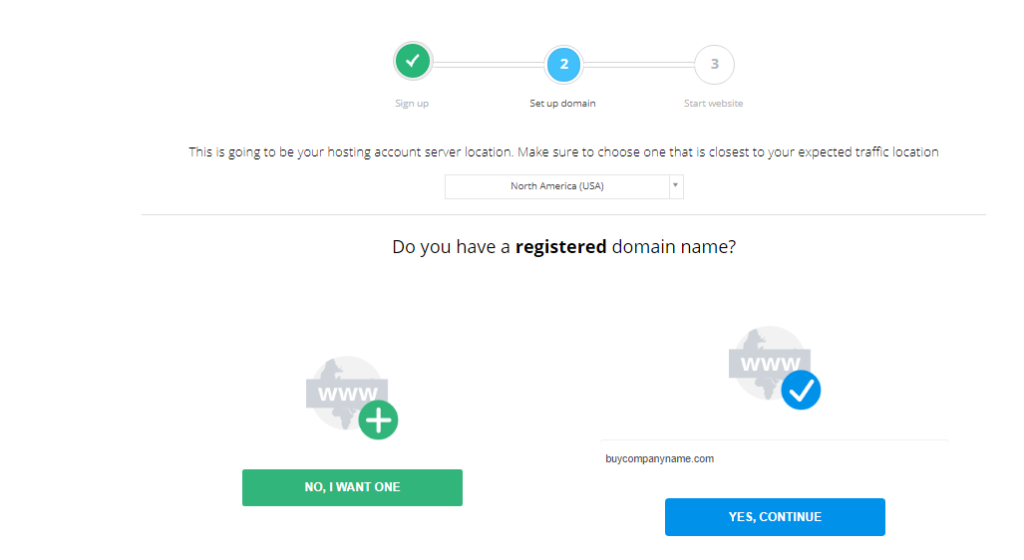 Very important step: You need to adjust your server's location (see screenshot below and above the text) and you will see a dropdown list. Please choose the server based on your potential website traffic source location. For example, if most of your visitors will come from the USA then choose that server. They don't have servers in every country so choose whatever is closer. For example, if you are based in Europe and your potential clients or website visitors should come from there then choose a server close to that location.
Hostinger has servers in the USA, Asia and Europe (UK) and they are connected to 1000 Mbps connection lines.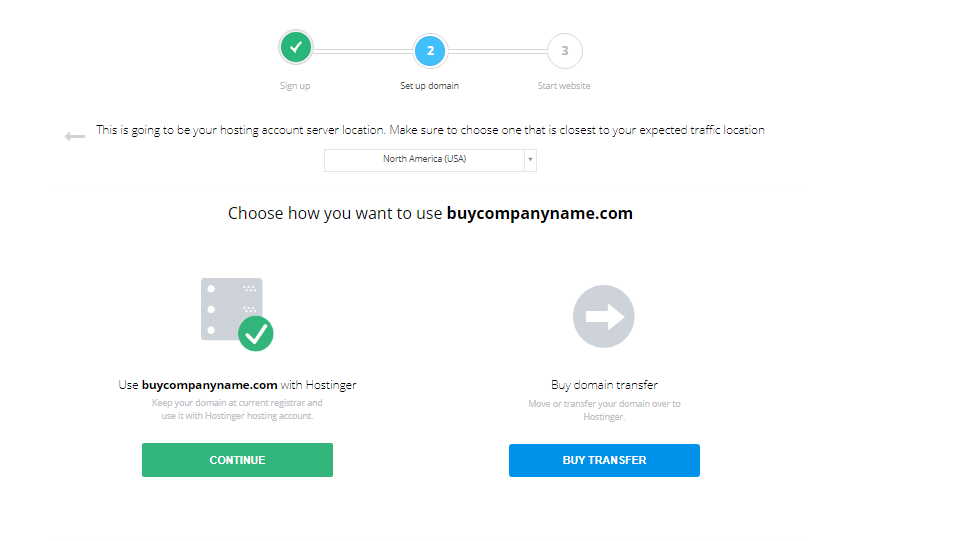 I already had my domain before i purchased the hosting account that's why i see the below message.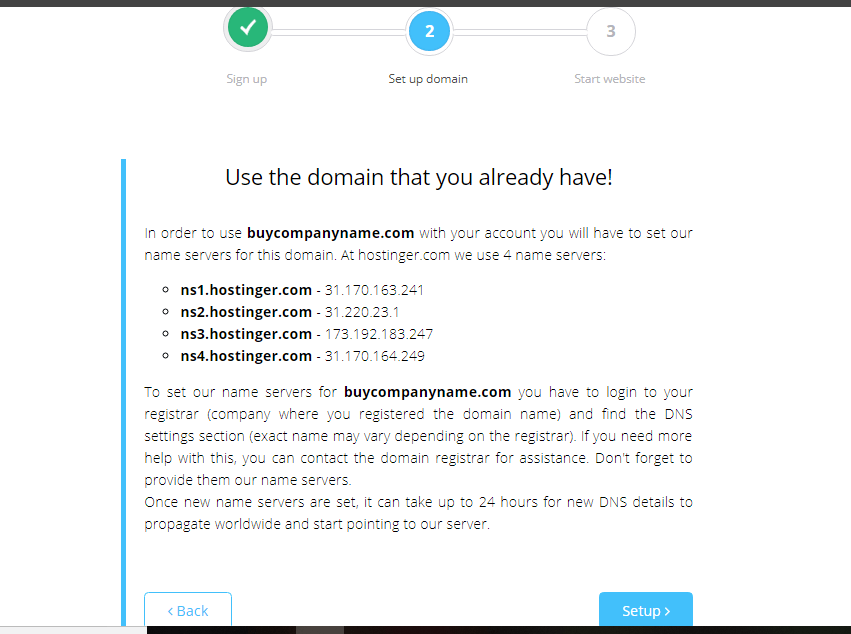 WordPress is the most popular software to build websites. I suggest choosing to install it and create a website. It has a big community and a lot of developers around the world that build themes and useful plugins. You will also find plenty of tutorials or youtube videos that they can help you understand it and use it. You don't need any programming skills to use it and build a website.
Conclusion
If you really liked my review please share on social media and use any of my affiliate links (here is another: Hostinger Shared Hosting Plans) in the post to support me. I understand that choosing a web hosting provider is an important step for a successful site but I hope that I helped you a bit to make that decision easier.
If you decide to choose another hosting provider please keep in mind that some of the guidelines that you read here apply for them too. One example is the annual or bigger paying term for a better discount.