CodeSoar.com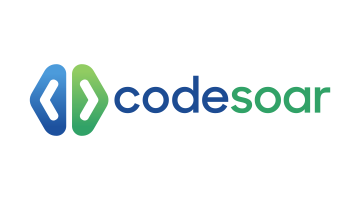 A tech-savvy name that you can use it for a coding school, coding learning site or for a firm that provides custom coding services to clients.
How Does Domain Ownership Transfer Work?
1.)You can visit the domain name directly if you feel unsure that I really own it. I use a third-party service that we both trust (Brandbucket.com,Dan.com, Squadhelp.com,). You can search on google to see that they are trustworthy companies and you can also check their reviews from Trustpilot:
trustpilot.com/review/brandbucket.com
trustpilot.com/review/squadhelp.com
2.) You purchase the domain from the "inquire" link you see above. It will redirect you to the landing page of the domain.
3.)You get detailed instructions about how the domain transfer works and a dedicated transfer specialist that will guide you through the process
4.) You will probably need to open an account with a domain registrar such as Godaddy, Namecheap, Namesilo, or Dynadot.
5.) I transfer the domain to the third-party(Dan.com, Squadhelp.com, Brandbucket.com). Then they will transfer the domain to you. They guide you through this process the whole time.
6.)If everything is ok they release the funds to me.
** You can also reach out to me for any questions, my email is dionysios@buycompanyname.com and my LinkedIn profile is linkedin.com/in/dionysios-alexopoulos-b894b05b/ . I understand that the process seems complicated for a beginner but if you just follow the steps it is straight forward.