Does it Matter Where You Register Your Domain Name (+10 Tips)
You are going to register a domain name for your new website. You see that you have a lot of registrars to choose from.
But, does it really matter which one you should choose? It matters where you register a domain name in terms of your convenience and cost reduction. The domain itself doesn't have any difference. You can also use hosting for your website or professional email with another provider. You are not tied to your domain registrar.
Now, let's see what features matter when you choose a domain registrar:
If you want just to check my current suggestions for good and reliable domain registrars check this paragraph: Good Websites To Buy Domains
ICANN Accredited
Not every company has the right to sell domain names. You should cross-check if a company is actually accredited by ICANN. This is an organization that oversees the domain registrars and sets the overal policies of the space.
Here is the list where you can check if your current registrar is authorized by ICANN to sell domains. ICANN Accredited Registrars
It is a step that you should not skip since in difficult situations (like a registrar goes bankrupt) you have additional protection. You can also complain to them if the domain registrar violates some of the policies like not allowing domain transfers.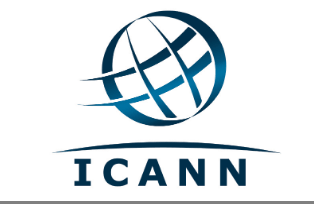 Initial Registration Price
There is a usual marketing tactic from domain registrars to offer very low prices for the first year of the registration. If you are planning to buy more than one domain, it is a good practice to check for coupons online or offers from the domain registrar directly. In that case, you might succeed to decrease the cost a lot and register 4-5 domains at once at a very cheap price.
Remember that at this point you usually get the best offers. The prices for the initial term is always cheaper for internet-related services such as domain registration or web hosting.
Renewal Price
Even more important than the initial price is how much a registrar charges you for the rest of the years. You will keep probably your domain even for decades so don't underestimate that part.
Unofortunately for some registrars is a usual tactic to overcharge you for the ongoing years after offering you a very cheap first year. They rely that you will afraid to transfer a domain name or you will not pay attention at the new renewal price.
I did extensive research in a previous post so you can find some very good prices for renewals. Check my previous post here: How To Avoid Expensive Domain Name Renewals .
Domain Privacy Cost
Unfortunately, some domain registrars overcharge this service too. They rely on the fear that you will purchase the privacy since you do not want your personal details to be public online. The good thing is that many registrars over privacy for free. Consider checking my previous post about the domain privacy overall and which registrars offer free privacy: Is Domain Name Privacy Worth it (+Get It For Free)?
Check also why some of your details are visible from others when you register a domain name: Whois Database: What It Is And Why We Need It
It Doesn't Oversell Other Products
The registrars don't have big profits from the domain registrations. Sometimes for the first year of registration they lose instead. It is normal to try to upsell some other services they offer such as web hosting, their aftermarket marketplace, business email, etc. What is not nice is when they try to convince you that you actually need that upsell.
Some of the registrars try to upsell something on every page of their site. People that are not so tech-savvy are buying these services even if they do not need them or it is not an urgent decision.
Easy Usage of Their Interface and Fast Site Load
It should be clear where your registered domains settings are and how you can update your original settings. The navigation should be smooth and you shouldn't wait too much for each different page to load. It is great if they offer bulk changes, especially when you have a lot of domains.
For example if you need to change nameservers of multiple domain names, it would be great if you can do it a once and not per domain. Nowadays, domain registrars offer so many different services but still you should quickly identify where your domain management dashboard is.
Here is a list of things you might need to adjust from your domain name settings:
1.) Nameservers (we already mentioned that) – When you want to point to a specific server where your site is stored. Additionally you might want to use domain parking services from another provider. If you don't know what domain parking is, check my previous post: What Does Domain Parking Mean
2.)Email Forwarding/settings – When you want to adjust settings so you can use a professional email.
3.) Domain Forwarding – When you want to redirect a domain to a specific site.
4.) Domain unlock – When you want to transfer the domain to another domain registrar. It doesn't work if you registered or transferred the domain name within the last 60 days.
5.) Authorization Code – It is a code you need to complete your domain transfer
6.) Domain Privacy – Enable or disable your privacy options.
7.) DNS settings – Some more advanced settings that you might need for verifying your domain ownership for various internet services or for web hosting / email settings.
Customer Support
In the technical aspect something can go wrong very easily. Having most of these 3 options: live chat, phone, or email is crucial. In any case even if they have only 1 method to contact them, their response should be fast. Try to test that part before you commit to one specific domain registrar.
No Unnecessary Delays On Transfer Requests
Unfortunately, some registrars will do everything not to lose a client. Sometimes they will delay the transfer by sending you more verification emails than needed or adding extra steps. In any case, they can't deny your domain transfer.
Some people don't know those details and they afraid to initiate a transfer even if they are unhappy with their domain registrar. If for any reason you can't complete the transfer within 7 days, contact ICANN with this form:
Easy Faq & Help Section
It is not necessary every time to contact with the support. If there is an easy faq & help section you can find your answer to your problem there. It is even better if they have some community/forum where other users can post their issues and have a response.
From my side i usually find answers in that section. Most of the times the issues are very similar to other users.
Number Of Extensions
It is not the most important matter but it is good to have a variety of extensions to choose from. For example you might need the .com version of the domain your local one (.fr, .de). Having a variety of domain extensions to choose helps you to find some good keyword domains that are not available in the .com version.
Good Websites To Buy Domains
I currently have 100+ domains and always check new domain registrars for their services. Here are some domain registrars I currently use and suggest:
Get a free domain for 1 year and quality website hosting from Hostinger.com (affiliate link). Read my full review here.
*All these are affiliate links and I make a small commission if you purchase a domain name.
Final Words
I hope that i helped you to undestand why it matters where you register a domain name. If you find this post useful, please share on social media. Thank you very much!